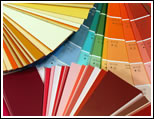 Vispol Projects Ltd. made its first debut solely as a house painting company back in 1999, having already had 8 years of prior experience within the industry. Vispol specializes in a wide range of paint application techniques including faux finish. With 16 years of experience, Vispol is renowned for its extreme professionalism and overall great reputation predominantly within the new home industry. Nevertheless, whether a home is new or previously enjoyed, to us, every home is a Showhome and is treated as such.
Our experienced painting professionals provide a level of service to our customers that is second to none in the painting and coating industry. Our work is done on time, is exceptionally thorough, solid and last but not least, clean. We are painting experts, with a thorough understanding of wood, metal and concrete surfaces. Time and time again, we provide the utmost in care and quality.
We invite you to look through our work portfolio.