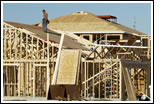 Vispol Projects Ltd. and owners Stanislaw (Stan) Kulikowski, Darek Kulikowski and Robert Kulikowski have been building custom homes in and around Calgary since the year 2000 in addition to having done a number of renovations (i.e. basement development etc.). While our home building division is still quite new within our multi tiered company, it has nonetheless exhibited unsurpassed craftsmanship. We're the experts at delivering a home like no other, built for the way that you live.
Today's custom home buyers want truly unique homes that express excitement, imagination and their own individuality for an affordable price. We blend your wishes and desires with our experience, and skill. Our experience is based off of a working knowledge of the industry, our "Hands On" understanding and our intense desire to do things right. That goes both for our construction methods, working relationship with our highly qualified trades' people and our relationships with our customers. We want people to know that there is a company who speaks to them as experienced home builders first and salesmen second.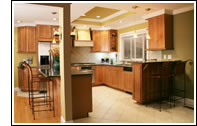 We ensure that every phase of the building process is completed in a timely, efficient and professional manner . We listen and respond to homeowner needs to make the process of building a house an exciting and rewarding experience.
Vispol Projects Ltd. is based on three simple principles. Vision. Integrity. Attention to detail. These are the qualities it takes to build exceptional homes.
We invite you to have a look through our work portfolio.